Bert L. Thornton President's Award
Recognizing Commitment and Engagement
The Bert L. Thornton President's Award is given at the president's discretion to an individual who is:
Committed to the Appraisal Institute.
Engaged in its activities.
An effective spokesperson.
Representative of AI's core values.
Able to anticipate and meet the needs of AI Professionals.
Claire M. Aufrance
MAI, SRA
Award Recipient
Claire M. Aufrance, MAI, SRA, has been appraising real estate for 20 years, having begun her career in the Triangle area of North Carolina in 2002. In 2011, she founded Aufrance Valuations, LLC, based in Greensboro, North Carolina.
Aufrance is a governor-appointed member of the appraisal board and has recently been reappointed for an additional three-year term. Additionally, she is a member of the Appraisal Institute Board of Directors, chair of Region V of the Appraisal Institute, a member of the Editorial Board of The Appraisal Journal and a member of the Board of Directors of the Appraisal Institute Education and Relief Foundation. She resides in Greensboro with her husband, Jeremy, and their two children Owen and Anna.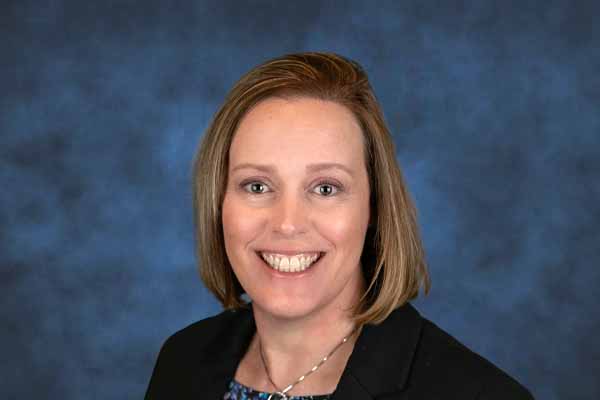 Suzanne Brockway
Award Recipient
Brockway began her career in 1994 as the executive director of the Atlanta Area Chapter of the Appraisal Institute, where she has been for the past 28 years. She also serves in this capacity for the South Carolina Chapter, Savannah Area Chapter and Region IX. As executive director of these Appraisal Institute entities, she oversees all facets of chapter and region operations, which includes, but not limited to, membership services, accounting, finance, compliance, daily operations, marketing and education and event planning.
Over the years with the Appraisal Institute, she has served on a variety of other AI groups and panels including the Chapter Executive Staff Committee, Region Executive Staff Advisory Group and now the Executive Directors Networking Group. Outside of her professional life, Brockway is an avid cyclist and past race team member of the Sorella Cycling Club in Atlanta. She holds a bachelor's degree of Business Administration with a major in marketing from the University of West Georgia.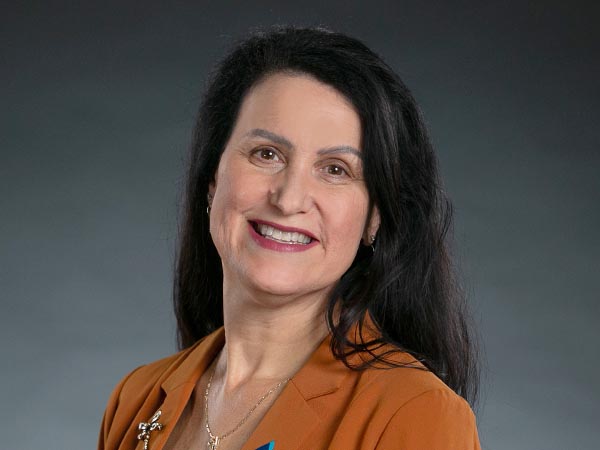 Elaine D. Liz-Plowman
MAI, AI-GRS
Award Recipient
Elaine Liz-Ramirez, MAI, AI-GRS, is the chief appraiser for Hancock Whitney Bank headquartered in Gulfport, Mississippi. Liz-Ramirez oversees the Real Estate Valuation and Environmental teams. In her role, Liz-Ramirez is responsible for strategic management, administration of policy/procedures and professional development of staff.

Liz-Ramirez is a graduate of Stetson University with a degree in finance. Her passion for the profession began at an early age alongside her dad, who was a Realtor and appraiser. Prior to her recent banking career, she was an active commercial appraiser in private practice in Key West and Central Florida for over 20 years. She has held various positions within the Appraisal Institute at the chapter, region and national level. In 2016, she received the Volunteer of Distinction award from the East Florida Chapter.

Liz-Ramirez currently serves as Region X chair and is on the Appraisal Institute's Board of Directors, the Audit Committee and the Women's Initiative Committee. National AI recognitions include: Ted Anglyn Award [LDAC] in 2013 and Volunteer of Distinction in 2021.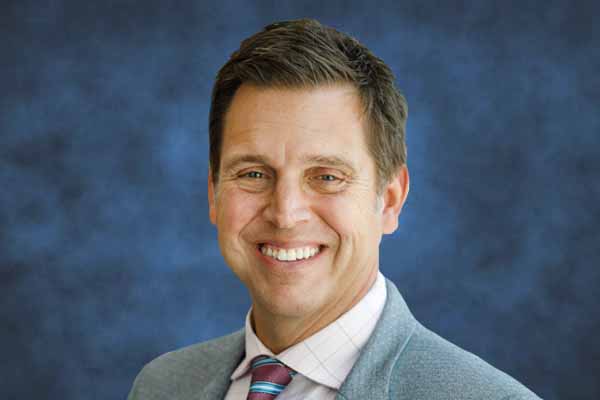 Rodman Schley
MAI, SRA
Award Recipient
Rodman Schley, MAI, SRA, of Arvada, Colorado, is the 2022 immediate past president of the Appraisal Institute. He also chairs the National Nominating Committee and serves on the organization's Executive Committee and its policy-setting Board of Directors.
Schley wrote the book "Finding Your Fortune in Repossessed Real Estate," and is the creator and host of a national PBS/Create TV television show entitled "Urban Conversion," which educates viewers about maintaining environmentally friendly, sustainable lifestyles in urban settings.

Schley has served nationally on the Appraisal Institute Board of Directors, and he has been a member of the Strategic Planning Committee, the Governance Structure Project Team and the National Nominating Committee. He attended AI's annual Leadership Development and Advisory Council conference as a participant (2013-15) and was selected as a discussion leader (2016), vice chair (2017) and chair (2018). He also has served in chapter roles, including as president of the Colorado Chapter. In 2002, he founded Denver-based Commercial Valuation Consultants, Inc., which was acquired by national appraisal firm BBG in 2016. Schley is also Senior Managing Director at BBG. He received the Appraisal Institute Education Trust's Y.T. and Louise Lee Lum Award, which is given in recognition of distinguished contribution to the furtherance of the high ideals of the profession of real estate appraising and practices.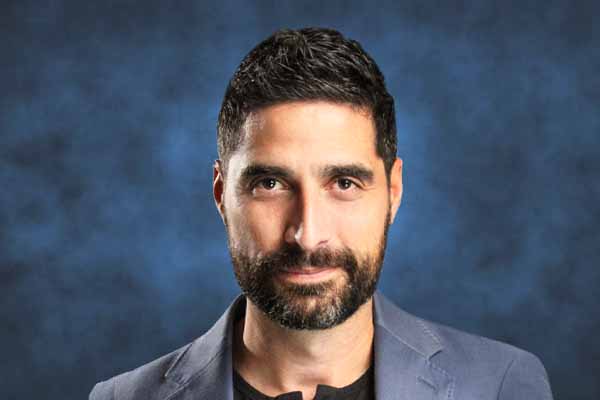 Mark E. Verrett
SRA
Award Recipient
Mark E. Verrett, SRA serves as CEO of Accurity Consolidated, a national residential valuation firm, which he co-founded in 2020. As a second-generation appraiser, he has dedicated his career to innovating appraiser driven solutions to public challenges including appraisal modernization, barriers to entry into the field and disruptive customer service through speed and quality.
Verrett earned a bachelor's degree from St. Edwards University in 2001 and a master's of Real Estate from Texas A&M University in 2003. In 2008, Verrett was identified as part of the next generation of appraisal leaders under 30 by Valuation magazine. He has volunteered at all levels of the Appraisal Institute, presently serving as Region VIII vice chair on the national Board of Directors and as a member of the Strategic Planning Committee. Additionally, Verrett was voted by his peers to serve as chair of the Appraisal Institute's 2011 Leadership Development and Advisory Council.
Past Award Recipients
Sherry Engleberg

Eric P. Haims, MAI, AI-GRS

Beata Swacha, CAE, CPA

Shelly H. Tanaka, MAI, AI-GRS
Gary T. Crabtree, SRA

William (Bill) E. Garber, Jr.

Paula K. Konikoff, JD, MAI, AI-GRS

Jeffrey E. Liskar, Esq

Stephen D. Roach, MAI, SRA, AI-GRS

Leslie P. Sellers, MAI, SRA, AI-GRS

Gary S. Wright, MAI, SRA
Stephanie C. Coleman, MAI, SRA, AI-GRS, AI-RRS
James L. Murrett, MAI, SRA
Mark Ratterman, MAI, SRA
Scott Robinson, MAI, SRA, AI-GRS, AI-RRS
J. Roger Ball, Jr., MAI, SR/WA
Chris Johnson, MAI, SRA
César Servando Cantú Martinez, MAI, SRA, AI-GRS
Pledger "Jody" Bishop, MAI, SRA
M. Lance Coyle, MAI, SRA
James L. Henderson, SRA
John P. Robinson Jr., SRPA, SRA
Stephen S. Wagner, MAI, SRA
Kerry M. Jorgensen, MAI
Ruth A. Kelton
R. Wayne Pugh, MAI
Ken P. Wilson, MAI, SRA
Borges, Richard L.
Harrington, Craig M.
Konikoff, Paula K.
Sellers, Leslie P.
Adomatis, Sandra K.
Shiplett, Roscoe W.
Spence, William D. Otto