Outstanding Service Award
Honoring Dedication in Advancing the Profession
The Outstanding Service Award is presented to one or more Appraisal Institute Professionals who have contributed ideas, service hours and dedication to ensure a specific program or effort is implemented at the chapter, region, national and/or international level(s).
This AI Professional must be instrumental to the success of the program or effort, which should be far enough along to effectively measure and provide proof of success.
Additionally, the program or effort must be beneficial to chapters, regions, national, international, designated members, candidates, affiliates, practicing affiliates and/or the profession.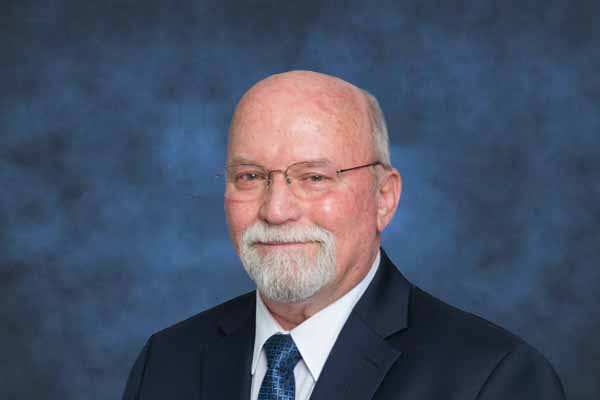 Arthur W. McElhannon, Jr.
MAI, SRA, AI-GRS
Outstanding Service Award 2022
Arthur "Rocky" W. McElhannon, Jr., MAI, SRA, AI-GRS, is a native North Carolinian. He joined Colliers International Valuation & Advisory Services in May 2018. He is a senior valuation services director in the Charlotte, North Carolina office. He has 35 years of commercial appraisal experience. He began his commercial appraisal career in 1987 in the Philadelphia market, where he remained until moving back to Charlotte in 1995. He was employed by the local firm of T.B. Harris Jr., & Associates as a senior staff appraiser until October 2007 when he started his own business under the name of The Hopkins-McElhannon Group, Inc. He became a General Certified Appraiser in 1989 and holds a certification in North Carolina and South Carolina.

He specializes in "special-purpose" properties such as automobile racetracks, race shops, automobile dealerships, churches, and schools. He is considered a generalist and has appraised many different types of commercial and industrial real estate assets in his career.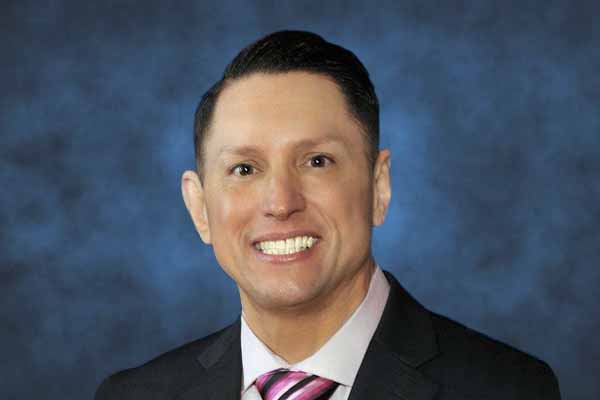 Jacinto A. Munoz, Jr.
MAI, SRA, AI-GRS, AI-RRS
Outstanding Service Award 2022
Based in Irvine, California, Jacinto A. Munoz, MAI, SRA, AI-GRS, AI-RRS, is a managing director and principal for Cogito Realty Partners. Munoz is a U.S. Navy Veteran and joins Apprise with more than 25 years of experience in valuation, lending, litigation support, underwriting, review, development, expert witness, and environmental real estate roles, with extensive valuation experience across all asset types nationwide and internationally.

Prior to joining Cogito, Munoz served as a managing director and head of strategy and compliance for Apprise by Walker and Dunlop. Munoz also served in a variety of roles with JPMorgan Chase Bank, which included serving the bank as a regional appraisal manager, national commercial lending review manager and most recently, in a senior leadership role as the national CTL appraisal manager, where he was responsible for leading a team of more than 100 managers, appraisers and administrative professionals nationwide.
Shortly after leaving the Navy, Munoz began his career in 1995 on the sales and lending side of the real estate industry before moving to a boutique real estate appraisal and consulting firm in Southern California.

In 2000, along with several partners, Munoz co-founded Appraisal Specialists. This firm specialized in an assortment of appraisal services that included engagements for a variety of institutional lenders and investors, local and regional federally regulated banks, life companies, municipalities, attorneys and private equity lenders.

Munoz also served as vice president at MUFG Union Bank and Far East National Bank, where he engaged in all aspects of vendor review and approval, appraisal engagement, review, developing policies and procedures, portfolio monitoring, environment and construction review, disposition of special assets, underwriting, and regulatory compliance through engagement with federal regulators for real projects across all asset types nationwide.

Munoz has conducted research, prepared appraisals, reviewed, consulted, and/or completed inspections of numerous property types nationwide, which include a wide variety of commercial land, subdivisions, multifamily apartments, health care facilities, auto dealerships, hotels, parking garages and surface lots, industrial properties, mobile home parks, self-storage facilities, office buildings, retail properties, special purpose facilities, air and water rights, synthetic leases, and various other stand-alone commercial assets.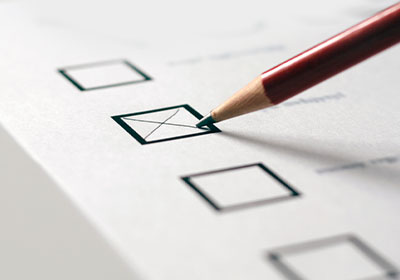 Submit a Nomination
Ready to nominate yourself or a colleague?
We will be accepting nominations for this Award in Spring 2024. Nominations are annually due July 31.
Past Award Recipients
Ing. César S. Cantú Martínez, MAI, SRA, AI-GRS

James L. Henderson, SRA

Charles R. Mills, Jr., MAI, SRA, AI-GRS
Woody Fincham, SRA, AI-RRS
Michael V. Tankersley, MAI, SRA, AI-RRS
Lentz, Charles J.
Miller, Michael G.